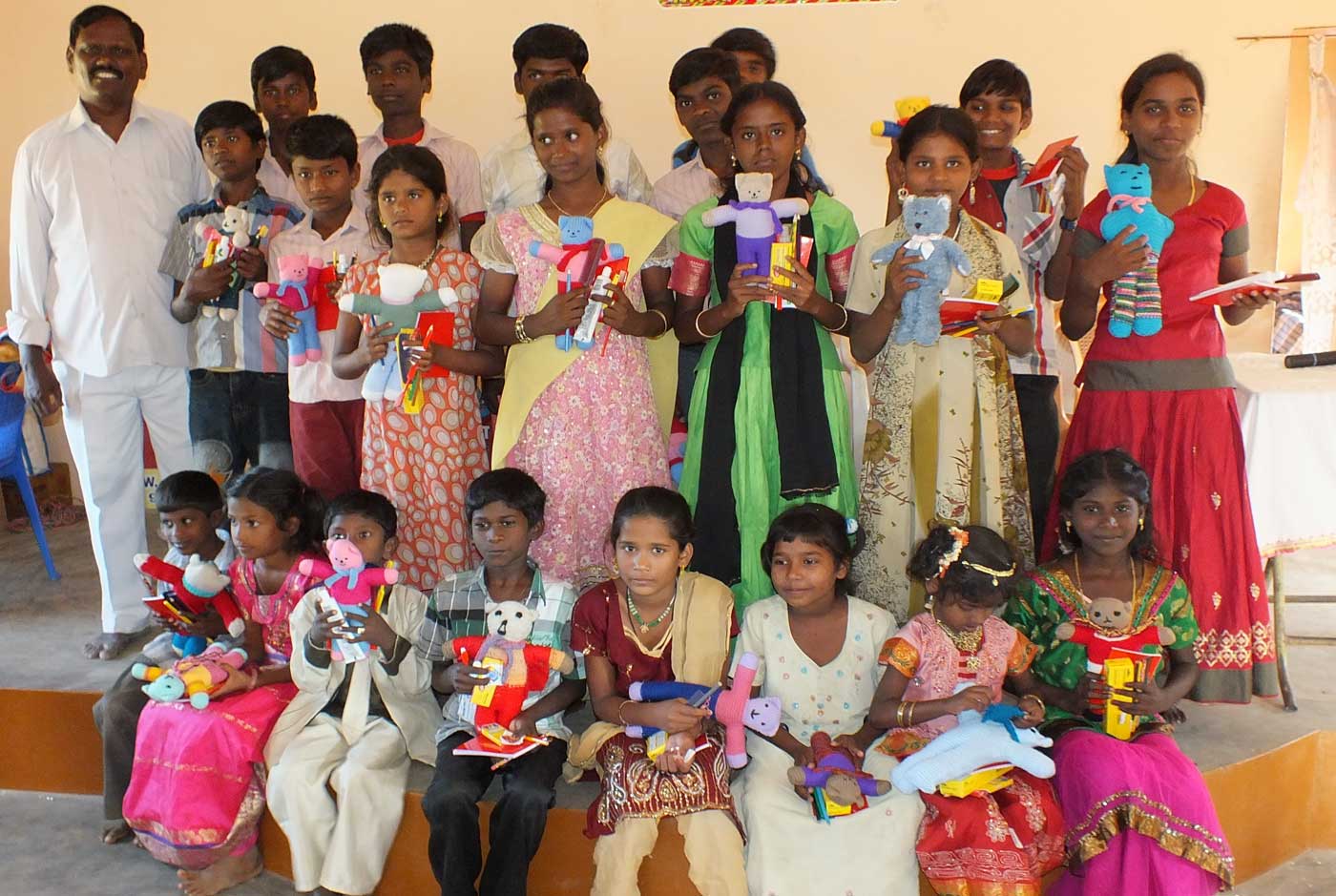 Education & gifts for children
Children love to receive small gifts and always respond positively when blessed in this way. As part of our mission trips, we try to distribute small gifts, pens and pencils, notebooks and similar stationery when visiting villages or holding special events. These simple little gifts always bring smiles to their faces as you can see, however, it is also a way of reaching a particular group of people who will then be more open to coming to church to learn more about the gospel message.
In addition to mission trips, IVCM regularly conducts educational classes in villages where the children would otherwise receive no teaching at all. Part of this work involves giving them the resources they need to learn which includes various items of stationery. You can imagine the pleasure this brings to those who have so very little to call their own as well as encouraging them in their learning. IVCM is blessed to have some dedicated volunteer teachers who take on this job as part of their service to God. Please remember them in your prayers and consider joining us to help support such valuable work.