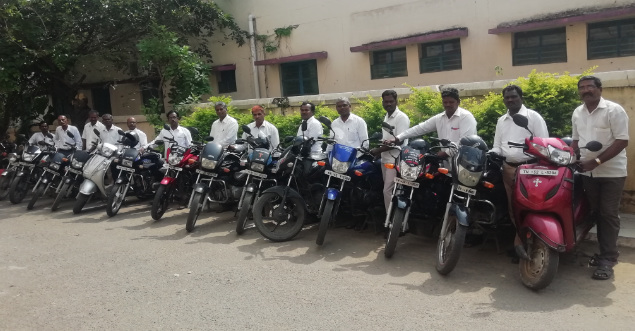 Many IVCM Pastors have been very blessed to receive a new 'used' bike following a generous gift from a supporter who realised afresh the significance of our Pastors having more reliable transport to help them fulfil their ministries.
Many of them serve in very rural locations and care for more than one village, sometimes three or four, and as such need to reach these places efficiently and often quickly. Public transport is not a viable option in these circumstances because it can be sporadic, overcrowded and not available at the times required which can severely handicap a Pastor's ministry.
Can you imagine how encouraging it is for so many of them to receive a new 'used' bike which for some replaces a seriously old, unreliable and costly machine.